David Thomas Lindgren 1981 - 2011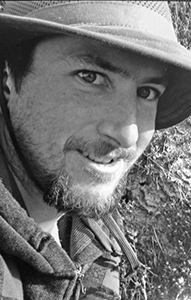 David Thomas Lindgren, age 29, was tragically taken from this life from injuries sustained in an automobile accident, on Wednesday, May 18, 2011.
David was born on September 8, 1981, in Coon Rapids, Minnesota, the son of Janet Rae (McLaughlin) and Thomas Eugene Lindgren.
David enjoyed life. He especially enjoyed spending time fishing, playing cribbage, and traveling the world. He was a member of the American Association of Paleontological Sciences, and also was a member of the Gold Prospectors Association of America. He was an artifact collector, an avid rock hound, and enjoyed spending time working in the fossil industry as a successful businessman.
He is survived by his mother, Janet Rae (Jeff) Bowers, of Brainerd, MN.; his father, Thomas Eugene (Kristine) Lindgren, of Tucson, AZ; his brothers, Tony and his fiance, Elizabeth Rose both of Diamondville, WY, Adam Lindgren, of Brainerd, MN and Tommy Lindgren, of Tucson, AZ. He is also survived by his Aunt Patty & Uncle Gary, Aunt Donna, Aunt Joan and Uncle Howard, and Aunt Julie. He is also survived by his cousins, Tara, Mandee, Atalia, Gary Jr., Gina, Greg, Erin, Anna, Lara, and Isaac.
Funeral services to celebrate his life were held at the South Lincoln Training and Event Center, Kemmerer, WY on Tuesday, May 24. Interment at the South Lincoln Cemetery, Kemmerer, WY.