December 30, 2021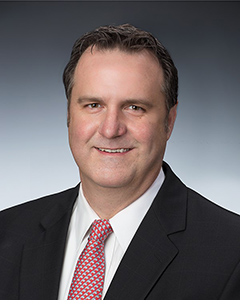 On behalf of the Association of Applied Paleontological Sciences (AAPS), I want to welcome you back to the Tucson Gem, Mineral & Fossil Show. Many of the top dealers at the event are members of the AAPS and are featured in this edition of the annual AAPS Tucson Show Guide. Please peruse the content of the booklet and be sure to patronize our dealer members and advertisers. As members of AAPS, we share a common respect for Paleontology and adhere to a Code of Ethics that applies to all of us involved in the science, business, or hobby of fossil collecting, preservation, and education. As a "fossil not collected is a fossil not protected" to put it simply, we support proper, legal, and ethical fossil collecting to ensure that our natural history is safeguarded for future generations. I encourage you to get involved and get active.
As benefits to our members, AAPS offers an annual banquet and auction during the show as well as our keynote lecture. Our speaker this year will be Andre Lujan, of Paleotex, LLC, and proprietor of the Texas Through Time Museum in Hillsboro, Texas. The topic this year will be "Commercial Paleontology and the Future of Museums" of which Andre is certainly an expert. In addition to the presentation, noted author Thomas Wiewandt will be offering and signing copies of his book "FOSSILS INSIDE OUT: A Global Fusion of Science, Art, & Culture" which is a great resource for any fossil enthusiast. The doors to the event will open at 6PM with the book signing taking place until the presentation begins at 7PM. This year, we will gather at the new show hosted by promoter Sandra Gonzalez at the La Quinta Inn & Suites by Wyndham located at 102 E. Alvernon Way. This is a new venue for AAPS which has been at the YWCA in past years. Be sure to mark your show calendars for Friday, February 4, 2022, when this event will be taking place. The lecture and book signing event is free, but seating is limited, so please sign up to attend that night.
Of course, the major event for our organization is the awards banquet and auction which will, again, be held at the Student Union of the University of Arizona located at 1303 E. University Boulevard in Tucson. Due to the ongoing pandemic, masks will be required for attendees upon entering the ballroom and are to be worn at all times except when eating or drinking. Our scholarship and grant recipients as well as a number of prestigious Charles Sternberg medal awards will be announced. It will be my great honor and privilege to award those medals to the worthy recipients including two winners from last year when we could not hold an event as usual. We will be raising funds for AAPS with an exciting auction that evening. Please be sure to get your ticket and join us on Saturday, February 5, 2022, for a night of fun and fossils!
While the Tucson Show is never quite the same any consecutive years, there are some major changes in the event this year, namely that there will be no show at the Hotel City Center (Inn Suites as we all have continued to fondly refer to it over the years) as the hotel has been sold. Please use this Show Guide for information on where dealers who have previously shown there will be located this year. This booklet is full of dealer listings and advertisements providing detail on where those dealers will be set up this year. I anticipate a wonderful Tucson Show and encourage you to join AAPS, if you are not already a member.
I wish you a happy, healthy, and prosperous 2022. While I am optimistic the Tucson Show will go on and be great, AAPS will keep its members informed of any changes due Covid-19 via our periodic newsletter. I look forward to seeing you in the beautiful Arizona desert in February and hope you find your treasure.
Sincerely,
Craig Kissick, President