AAPS Meetings
Our next annual meeting, Dinner and Auction will be held at the University of Arizona Student Union, North Ballroom during the Tucson Gem, Mineral and Fossil Shows. The meeting will be held on Saturday February 9th 2019 at 7:00 PM. The general public is invited to the meeting. When in Tucson, pick up a copy of the "AAPS Guide to Fossil Delers and Events", available at many of the Shows for details on the meeting and other events. Reservations are Required Please Call 435-757-6017..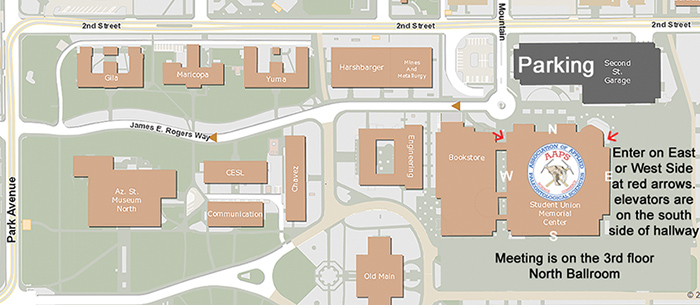 The most current Board Meeting and General Membership Meeting Minutes can be downloaded for review.

Not yet a member? Consider our Monthly Email Newsletter, and be kept abreast the latest news affecting fossil collecting and paleontology, as well as meetings, dinners and articles pretaining to paleontology.