Dear Fossil Enthusiast,
I would like to introduce you to the Association of Applied Paleontological Sciences (AAPS) and extend to you and your associates, an invitation to become members. The association was created in 1978 and was conceived to act as a voice in the world regarding the importance of what fossil dealers do for the world of paleontology. Since that time, we have grown into the largest coalition of professional paleontologists, collectors, fossil preparators, paleo-artisans and academic paleontologists in the world. Our motto is, "A fossil Uncollected is a Fossil Unprotected".
AAPS is a 501(c)3 non-profit organization that encourages the ethical collection of fossils to preserve them from the elements and save them for research, display and enjoyment. We are the also the only line of defense between private and professional collectors against a vocal minority among academics, that wish to restrict our rights to collect, own and sell fossil specimens. As you know, this vocal minority have only gained in strength and numbers and are always trying to stop us from not only making a living but enjoying the benefits that we are afforded in a free democracy. If it were not for us, most of the greatest and rarest of fossils would never be discovered, prepared, and placed into museums. Often, we need to take the battle to them just to dispute the facts and to show what great things we fossil loving collectors do for people all around the world. As a member, your voice will make a difference as you join so many current members that you already know! We absolutely need people like you to stand with us when it matters and so we can be there with you if you may need the support.
If you have not already done so, I encourage you to visit both our websites, https://aaps.net/ where you will find information on our available grants and scholarships, code of ethics, bylaws, meetings and what we are doing in the paleontological world. At https://www.aaps-journal.org, you will find papers accepted and published by our publication committee and academic peer-review panel. We accept contributions from authors of all backgrounds including academic, vocational, students, and enthusiasts. We allow for the publication of specimens held in private collections. Our goal is to provide a free and open forum in paleontology for the publication of original research, descriptions, historical, trade, commentary, and other articles of interest. We also have two annual meetings, one in September during the Denver show, and our great get together in Tucson where we partake of food, visiting, auctions and fun.
I would like to offer you a complementary business or general membership, good until the end of 2023 at which time you can decide if you wish to remain a member and renew your annual membership. If you are interested, download, complete and return a membership application. This is a "complementory membership", do not send a payment! I do hope you will join us.
Before I close, Our Denver Board/Membership meeting will take place during Sandra's RMGM Show at the Crowne Plaza Denver Airport on Monday September 12th at 6:30 PM in the theatre off the lobby. Sandra has confirmed the room reservation. Please contact me if you have any questions or visit the AAPS meeting page on the website.
Sincerely
George F. Winters, Administrative Director
george@stonejungle.com
phone: 435-744-3428

David Kronen's Memorial
David's memorial in Chatsworth California, at the Bone Clones facility, was both very well planned by the folks at the company and well attended. Our thoughts and prayers go out to David's wife Gita and all the staff and friends at Bone Clones for their loss. If you would like to visit David's memorial on the AAPS website, please click on the link. www.aaps.net/David-Kronen-Memorial.html

Lindgren Hall of Ichthyology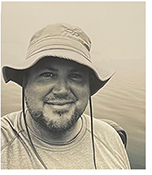 On Friday afternoon, July 29th, the Whiteside Museum of Natural History in Seymour, Texas, honored AAPS member Anthony Lindgren by dedicating their new fossil fish exhibit the "Lindgren Hall of Ichthyology". Anthony has been a long-time supporter of the museum and the WMNH wanted to thank him for the donation of his time, and access to his rich fossil beds for research and collection by the museum's paleontology team.
The WMNH is proud to exhibit world-class fossils from the Green River Formation of western Wyoming. Mr. Lindgren's continuous passion for paleontology and support of science and education is an inspiration to us all.
To see a growing list of specimens donated to museums and universities around the world by Anthony and other professional paleontologists, visit "Fossil Specimens Placed in Museums and Universities by Professional (Commercial) Paleontology" on the Journal of Paleontological Sciences website.
Collection/Display Photos

Paleontological Resources Preservation Act of 2009 (PRPA)
Greetings AAPS Members,
As we prepare for the implementation of the Paleontological Resources Preservation Act of 2009 (PRPA) the BLM is updating its finding that conodonts should not be managed as paleontological resources under the Act. In 2019 the Association of Applied Paleontological Sciences (AAPS) agreed with this finding.
It has been confirmed. The paleontology regulation will publish on Tuesday, August 2, at 43 CFR Part 49.
(editors note) AAPS will make the new regulation available in the next newsletter, or as soon as a copy is available. In Addition, Scott has been invited to be our guest speaker in Tucson during the 2023 shows)
Scott E. Foss, Ph.D.
Division Chief (HQ420)
Education, Cultural and Paleontological Resources
Bureau of Land Management
505-954-2147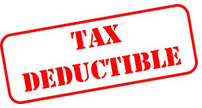 The Association of Applied Paleontological Sciences, AAPS, is a public charity registered in the state of Utah as a Non-Profit, and with the IRS under section 501(c)(3). As such it is tax exempt for income tax purposes and is permitted to receive tax deductible gifts pursuant to the Internal Revenue Service. It is also able to receive tax deductible bequests for Estate Tax purposes. Donations to any of our scholarships and Grants are totally tax deductible here in the United States. 100% of all Scholarship and Grant donations are used solely for those purposes. Specimens donated for our annual auction may also be deductible, check with your tax and estate planner.

It's The Members That Make The Association