The AAPS Newsletter is sent every 6 weeks to all AAPS members, quarterly to non-members.

This is a sample.
We have a lot of information to cover this month, so please take a few minutes and read through the AAPS Newsletter.
Membership cards have been mailed to those members that did not pick them up in Tucson. New member packets have gone out, Please contact me if for some reason (Post Office!!!) you don't recieve your card or packet.
Perhaps the biggest news pretaining to the shows, is the change of location in 2021 for the Arizona Mineral and Fossil Show. Please read the message from Laura Delano below.
I received several phone calls from members that were not listed in the 2020 Guide to Fossil Dealers and Events in Tucson. If you did not contact me or send in your completed Dealer Listing form, your listing was not included. We will send the forms earlier this year along with 2021 dues notices. Forms need to arrive no later than December 1st for inclusion in the next guide. I will send out reminders during the year.
A last reminder to those still owing dues and balances, notices have been mailed. Please contact me if you have any questions. Your membership is important to the association, numbers count when we fight unreasonable legislation and laws, please renew today.
I spoke with several of our business members regarding how they are dealing with the spread of the Corona Virus. Black Hills Institute in Hill City South Dakota has closed their museum and gift shop to the public for the foreseeable future. Mike Triebold at the Colorado Dinosaur Resource Center in Woodland Park has removed the touch screens from their displays, limited the number of persons allowed in the museum to 50 any one time and instituted a cleaning and disinfectant protocol for the exhibits and lab. Mike told me if the government sets stronger quarantine guidelines, they will comply even if it means closing the museum for a while. I emailed Dr. Gianpaolo Di Silvestro of Trilobite Design Italia in Aurisina and all he would tell me is that it is a crisis in that county. I'll close with a request to all of our members to stay safe and follow the guidelines outlined by the CDC. Please contact me if you or someone in your family or business becomes ill with the virus?
Sincerely,
George Winters, Administrative Director

2020 Election Results
Congratulations to our newly elected officers and board members. You can visit the AAPS Officers Page on our website for contact information should you have any questions.
President - Craig Kissick (Heritage Auctions)
Tresurer - Rick Rolater (By Nature Gallery)

Board members:
Robert Bowen (Wyoming Fossils)
Tom Caggiano (Lost World Fossils)
George Ast (Fossils Inc.)
Brook Ricard (PaleoTools)
Neal Larson (Larson Paleontology)

Message From the AAPS President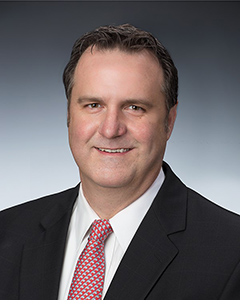 I am honored and humbled to have been elected President of the Association of Applied Paleontological Sciences (AAPS) and am excited to think about the prospects our important organization has ahead of us in the coming years. I first want to thank the many members who have done so much over the years to make AAPS what it is today, namely past Presidents Neal Larson and John Issa, whose support, friendship and input will be invaluable to me as I move forward in this new capacity. As John so eloquently noted in his message in our Tucson Show Guide, AAPS is a proud organization dedicated to keeping fossil enthusiasts informed about rules and regulations. We must be a proactive group to ensure a future with legal, ethical and productive collecting. As Neal has championed for some time, we must combat regulatory ignorance, change attitudes towards the appropriate collecting of fossils to protect and preserve these critical resources by fostering an environment of cooperation among all various communities within the world of fossil collecting. I echo those sentiments and want to encourage involvement by all AAPS members and focus on growing our membership numbers. Our organization needs to position itself to influence legislation and combat misconceptions about the work of both amateur and professional people in the paleontological business. The contribution of non-academic persons in the field of paleontology, with special emphasis on field collecting, cannot be overstated. In my opinion, our group represents science with a purpose, and I believe we can ensure a bright future for our collective endeavors by working in a spirit of "protecting by collecting" which will be necessary to keep things positive for all.
Sincerely,
Craig Kissick, President

Welcome to our New Members
Welcome to our newest members that have signed up since our last newsletter. As I mentioned, your welcome packets have been mailed. Business members can find a link to their website on our Busines Member's page, please check your listings and verify the information posted is current.
Business Members and Employees
Brian Ball, Ammolite Enterprises
Charles Ball, Ammolite Enterprises
Jamye Ball, Ammolite Enterprises
David Britain, Feldman Custom Knives
Rick Dunham, Feldman Custom Knives
Mike Harris, Wyoming Dinosaur Ranch
Phillip Kapruan, Hang It Display Systems
Rolf Kriegerbarthold, Kriegerbarthold Paleo
Doug Mann, Fossilicious
Patrick McCarthy, Mccarthy's Fossils
Mike Meacher, Stormbed paleontological
Doug Pickard, Feldman Custom Knives
Jolyon Ralph, Hudson Institute of Mineralogy
Alex Ruger, Black Hills Institute
Matthew Seney, Black Hills Institute
Jeaneatte True, Junior Paleontologists
Tom Annala, Tynskys Fossils

General Membership
Sandy Hansch
Clayton Phipps
Debera Powell

Associate Members
Our newest Associate Member, Grace DeVault was also the recipient of the 2020 Charles Sternberg Scholarship (read more below). Grace sent a letter thanking the membership for the Scholarship, to read it, click on her name.

Scholarship Awardees
We had a record number of applications for both the James R. Welch (7) and Charles Sternberg (5) scholarships. It was a very competitive field with 13 well qualified candidates. The two winners selected by the membership during the annual meeting are;
Annaka M. Clement, a PhD Candidate, enrolled at North Dakota State University, Fargo, ND is the 2020 recipient of the James R. Welch Scholarship. Annaka's research focuses on the sedimentary environments, paleoecology, and food-chain modeling of the Late Triassic Panthalassa Ocean. She is seeking to further expand the scope of her project to include a critically important sequence stratigraphic framework for the shallow marine deposits in order to determine patterns of diversification and ecological interactions between shell-crushing predators and morphological radiations among their shelly prey. The funds will be used to cover travel costs to the field site located near Luning, Nevada in the Gabbs Valley Range.
Grace Devault, a Masters' student, at the South Dakota School of Mines and Technology, Rapid City, SD is the recipient of the 2020 Charles Sternberg Scholarship. Grace's thesis research centers on the Big Pig Dig locality of the Badlands National Park. This locality was collected between 1993 and 2008 and now housed in the SDSM&T vertebrate paleontology collection. This research will both provide new, geochemical and taxon-age-related information about the site, while also demonstrating the importance of decomposition considerations in paleontology. Funding would be for rehousing and repair of existing specimens, X-ray fluorescence analysis (XRF) on material and associated sediment, plus travel to the Pig Dig locality.
The award checks to both grad students were sent and hopefully they will report back to us on their research and progress of their projects.

2021 Arizona Mineral & Fossil Show
Selling locations are still available at the 2021 Arizona Mineral & Fossil Show, which is located at the El Conquistador, A Hilton Resort in Oro Valley, AZ. There is still an opportunity to reserve ballroom space or ground floor hotel room or even a Casita Building, for 2021. Please consider this opportunity to join the fifty (50) vendors that have already committed to move in 2021.
El Conquistador, A Hilton Resort, offers ADVANTAGES of the great resort hotel shows previously very successful at The Pueblo, The InnSuites, The Quality Inn / Ramada. Resort atmosphere, plentiful parking (to include valet parking and free shuttle service), large rooms, five food services locations on property, wonderful open courtyards and pools. Huge amounts of restaurants and shopping within 3 miles of the resort. The atmosphere at the El Conquistador, a Hilton resort, is much more conducive to attracting serious buyers, new buyers, and also mineral enthusiasts who want to enjoy social gatherings along with buying.
THIS GREAT HOTEL WANTS OUR MINERAL SHOW! El Conquistador has agreed to allow shorter stays for dealers that do not want to do the full 14 day show. Dealers can reserve a room or a casita building for as little as 6 days – 2 days for move-in & move-out and 4 days of selling. This allows dealers to participate in other Tucson shows with different start – end dates. Our show agreement is being amended to allow dealers to participate as they desire, with the 6 day minimum.
Interested in joining the new "destination show?" I am available to answer questions and specify available selling opportunities: 941-223-1351 or MineralShowsLLD@gmail.com.
Thank you all for your time.
Laura Delano, Pres.
LLD Productions, Inc.
996 Bass Ct.
Venice, FL.

Auction Committee
The AAPS Board is putting together a Auction Committee to assist with collecting donations for the annual auction in Tucson, redesigning our donation and auction forms, setting up the auction on the day of our annual meeting and assisting with the auction and collecting payments from the bidders. You will be expected to be in Tucson during the Annual show to be part of this committee.
If you would like to work with this committee, please contact either George Winters, george@stonejungle.com, 435-744-3428, or Sandy Ludlum, ludlum@ecr.net. You will be contacted for verification and to answer any questions you may have. Once the committee is assigned by AAPS President Craig Kissick, it will be listed on our Officers and Committee Page. A meeting of the committee will take place in Tucson prior to the show opening. Date Time and Location will be announced to committee members.

Next Meeting
Our next meeting will take place during the Denver Mineral and Fossils Shows. Location, date and time will be posted on the AAPS meeting page as soon as arrangements are finalized. Please watch for more information in upcoming newsletters.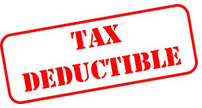 Donations to AAPS The Association of Applied Paleontological Sciences, AAPS, is a public charity under IRS section 501(c)(3). As such it is tax exempt for income tax purposes and is permitted to receive tax deductible gifts pursuant to the Internal Revenue Service. It is also able to receive tax deductible bequests for Estate Tax purposes. Donations to any of our scholorships and Grants are totally tax deductable here in the United States. 100% of all Scholarship and Grant donations are used for those purposes. Specimens donated for our annual auction and for the youth programs may also be deductable, but you need to check with your tax and estate planner

It's The Members That Make The Association