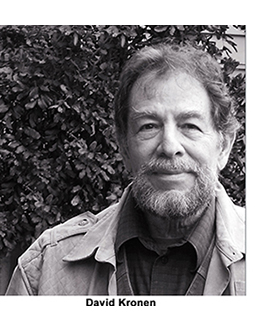 The David Kronen Casting and Molding Grant is a $1,000 grant created to support the casting, molding, and/or 3D scanning and printing of commercially collected paleontological specimens. It is available to any interested party working on a commercially collected specimen, with the condition that replicas of the specimen be used to further public education and/or research. At least one replica must be donated to a public museum, school, or university.
The grant may be used to pay for the design and construction of molds, costs of scanning and printing, and any tools and materials needed to finish this process.
The grant application must include a description of the specimen/s being worked on, the applicant's name, a proposed timeline to finish the project, and the proposed cost. The application should also include a resume/curriculum vitae and photo of the applicant.
Awardees will be asked to provide pictures of their final product, as well as information about the specific research/educational programs their replica will be used to further.
If you are interested, you may submit an application explaining the focus of your project.
Your application must include the following:

1. A Cover Letter outlining your project as noted above, including a summary of what the grant is needed for.

2. A current Curriculum Vitae, College Transcript or Resume.

3. A current photograph of the applicant, (this picture may be emailed, but must be at least 400 pixels X 600 pixels and 72 dpi)
The application must be received by November 1st to be considered for the following calendar year. Incomplete submissions without the required documentation or submissions received after November 1st will be returned to the applicant. You may send your application to: Neal Larson, Scholarship and Grant Chairperson, ammoniteguy@gmail.com.
Funding for this Grant will come from the AAPS, as well as annual private donations from Individuals ($100.00), Company ($500.00) and Corporate ($1,000.00) sponsors.
The Association of Applied Paleontological Sciences, AAPS, is a public charity under IRS section 501(c)(3). As such it is tax exempt for income tax purposes and is permitted to receive tax deductible gifts pursuant to the Internal Revenue Service. It is also able to receive tax deductible bequests for Estate Tax purposes. Donations to any of our scholarships and Grants are totally tax deductible here in the United States. 100% of all Scholarship and Grant donations are used for those purposes only. Specimens donated for our annual auction may also be deductible, but you need to check with your tax and estate planner.
Recipients