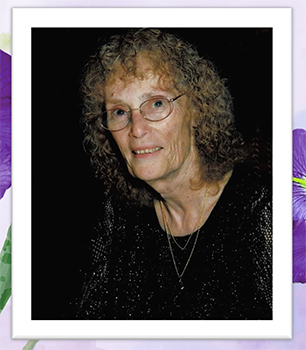 Viola Haviland, 83, of Mountain Ranch, CA passed away peacefully on 10/10/2021. Vi was raised in the Bay Area, where she graduated from San Lorenzo High School and met and married Art Archer. Afterward, they created Archer Brothers with his brother Garner. She worked in banking, and then together with her daughter Jamie, they founded Wild Things Beads. Love has no age, as she married Burton Haviland in 2008 at the age of 70, & he helped indulge her love of travel during their retirement years.
Viola was one of the 1st women Off Road Racers. Vi was a historian for CA4WD & a member of Northern California Bead Society. Throughout her years, she enjoyed square dancing & playing the piano; and sewing quilts, clothes, & wedding dresses.
Viola is survived by her husband Burton Haviland, her sister-in-law Bonnie Attleson, her children Jamie & Guy, Annette & Ed, Bruce & Debbie; her stepchildren Donna, Burton Jr, Dwayne, Robert, Angela; & her 25 grandchildren and 23 great grandchildren. She was predeceased by her sons Garry and Henry.
We request all of Viola's loved ones to join us in celebrating her beautiful life on Sat October 23 at 254 West Saint Charles st San Andreas ca 9524 Viewing at 8:30-10 service 10-11p.
Both Annette, Ed and their families have been a big part of AAPS for over the last two decades. The loss of Annette's mom is felt as a loss by many of us, Please keep the family in your toughts and prayers.