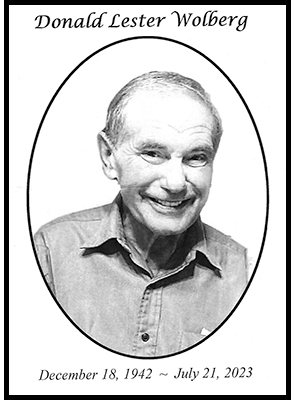 Born to a blue-collar Jewish family in the Bronx in 1942, Donald showed an early interest in science by conducting his first experiment on his goldfish by extracting a potentially cancerous tumor. He went to NYU and then earned his doctorate in geology from The University of Minnesota, where he met his wife, attorney Patsy D. Reinard. The couple moved to New Mexico in 1978 where Patsy went on to start her own law practice and Donald became a professor at New Mexico Tech. He was a well-respected teacher and scientist who was always interested in how the world works. Not only was he a very popular instructor, he held many prestigious positions at world-renowned museums and institutions of higher learning. He also served on local and regional community organizations and boards. He diligently served and dedicated his time on the Socorro Co-op Board for several years, up until his death. He could often be found in the field looking for fossils, in his garden growing vegetables, in his home tending to his aquariums, or in the kitchen baking bread and his famous cinnamon rolls. He was always eager to share his passion for science and learning, especially when it came to dinosaurs. He started his own traveling museum exhibition to excite communities about the fascinating world of dinosaurs. This was called DinoFest! Donald was preceded in death by his wife, Patsy D. Reindard, parents Rose and Norman, sister Leslie, and brother Bernard. Donald was often the comedian and would joke about just missing the Olympic Diving competition due to a broken toe. Dr. Donald Wolberg (lovingly referred to as Dino D by his family) is survived by his eight children, their spouses, sixteen grandchildren, and his partner Heather Burnett. He had a genuine impact on the world of science, and he will be greatly missed.
Dr. Wolberg's funeral service was held on Friday, July 28, 2023, at the Daniels Family Funeral Services - Socorro Chapel. Interment was on Saturday, July 29, 2023, at the San Miguel Catholic Cemetery in Socorro New Mexico.
A complete Tribute is in development and will be available shortly.