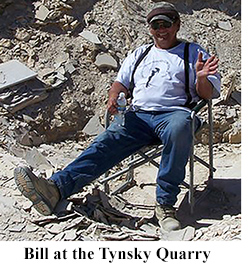 Bill was well known to many AAPS members. While not a member, it was common to see him visiting many of our members during the annual Tucson shows in January and February. He was the owner of Carmona Rocks, and sold in Gem & Mineral Club shows, Quartzsite and Tucson for Over 50 years.
A Native American, he attended college and studied rocks and minerals. Because of his heritage, he dug where many people could not.
Bill was a huge asset to the Rock and Mineral community and sold fossils collected and obtained from many of our Green River professional collectors. Bill will be missed by all who knew him.