We have a lot to report this month. We learned just this week of a 9th Circuit Court Decision in Montana, classifying fossils as part of land mineral rights in the state. This means, that fossils collected on private land where the rancher or farmer sold or does not own the mineral rights to their property, cannot sell or allow the collection of fossils on their property. We are working with several interested parties and will have more to report next month. This will affect any collector either commercial or academic with collections from private land in Montana. Download the decision PDF here.
2019 Dues notices and Dealer information forms were sent at the end of September. Dues must be current, and Business Members must return the Dealer Information Form to the AAPS office by December 1st if you want to be included in the 2019 Guide. Download the Dealer Information Form .doc or the PDF version.
We lost two well known friends recently, AAPS member Fred Olsen, owner of Mineral and Fossil Supply, died as the result of a boating accident last month, and Sternberg Medal recipient Riccardo Levi-Setti, author of two books, "Trilobites" and "The Trilobite Book: A Visual Journey", passed away yesterday, he died of natural causes. We will post their memorial on our web site as soon as they are available. Visit the Memorial Page.
Please review the complete newsletter, information for the 2019 Tucson Meeting, the Annual Fossil Dealers and Events Guide, and a call for Auction Donations follow.
Sincerely,
George Winters, Administrative Director
435-757-6017
george@stonejungle.com

AAPS 2019 Annual Meeting Tucson Arizona
Our next annual meeting, Dinner and Auction will be held at the University of Arizona Student Union, North Ballroom during the Tucson Gem, Mineral and Fossil Shows. The meeting will be held on Saturday February 9th 2019 at 7:00 PM. The general public is invited to the meeting. When in Tucson, pick up a copy of the "AAPS Guide to Fossil Delers and Events", available at many of the Shows for details on the meeting and other events. Reservations for Dinner are Required by Wednesday February 6th, Please Call 435-757-6017..
Shuttles to the University from both the Hotel Tucson City Center and Days Inn (formally the Ramada)
will be provided by Laura Delano owner of
LLD Productions
. Detailed information in the 2019 Guide.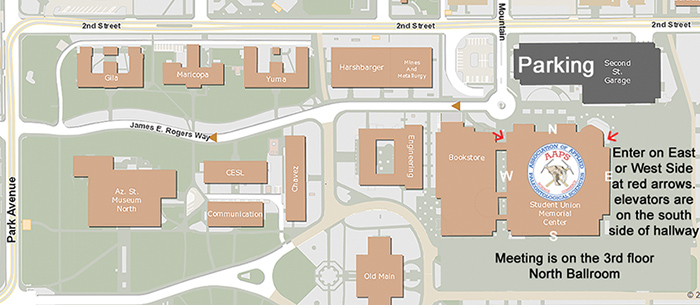 Doors to the Ballroom open at 6:30 pm.
Silent Auction begins and Auction Items avalable for review
Cash Bar opens at 7:00 pm. Hors d'oeuvres available
Diner and Meeting begin at 7:30 pm.
Meeting updates are available on our website; AAPS Meetings

Annual Election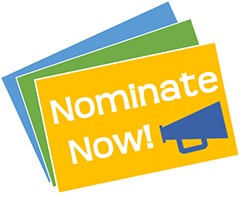 The following AAPS Board positions are open, Vice President, Secretary, Treasurer and 4 Board Seats.

Nominations for all Officer and Board positions will be accepted until the third Saturday of January (January 19, 2019) and may be submitted either by phone, in writing or by email to the Administrative Director. Only members in good standing may nominate or run for a position in the association. Only accepted nominations will be listed on the ballot.

The following nominations have been received and accepted;
Vice President - Ed Rigel
Secretary - Sandy Ludlum
Treasurer (1-year) - Jane Murray
Board Seats; Katharine Taylor, David Kronen, Craig Kissick, Rick Hebdon.

As mentioned in our bylaws, any member in good standing can nominate another member or themselves for any of the listed open positions. All members must be in good standing (2019 dues paid) to have their names placed on the ballot.

If you have any questions regarding the responsibilities of any of the Board positions, you can refer to the associations By-laws, see Article 6 on page 5, or call George Winters, 435-757-6017.

Ballots will be available at the AAPS booth at the Hotel Tucson City Center starting on Thursday January 31st at 10 am. If you will be in Tucson early and leaving before the annual meeting, you can complete a ballot at the booth.


AAPS Meeting Minutes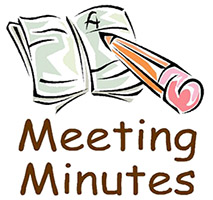 The current Board Meeting and General Membership Meeting Minutes can be downloaded for review.

The most current Board and Membership minites can allways be found on the association's web site at; AAPS Meeting Minutes

2019 AAPS Fossil Dealers Guide Advertizing
Work has begun on our 2019 Fossil Dealers & Events Tucson Show Guide. There is a limited amount of advertising space still available on a first come first serve space.
The guide has been published annually since 2006 and is distributed at all the major shows around Tucson and at the Tucson International Airport a week before the shows start to all of the buyers flying into town. Let these buyers find you before they leave the airport and show them why they should visit your booth or room first.
Our staff can design a wonderful eye-catching display ad for you at a nominal cost. Our advertising rates are the lowest of any guide available in Tucson and we will give you a release to use the advertising we develop for you anywhere you like, in any format needed. Save the cost of additional design fees.
You can reserve your space now, just download the 2019 AAPS Advertising Contract and return it to our office before December 1st 2018 with your payment.
Let your Potential new Customers find you, it Pays to Advertize!
More Information is Available on our website

Call for AAPS Auction Donations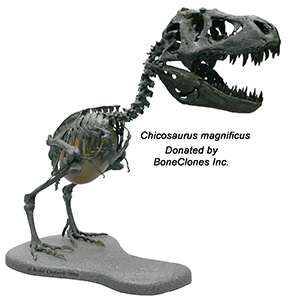 It's that time of year again, we are seeking donations for our annual auction in Tucson Arizona following our dinner on Saturday February 9th, 2019. We are looking for specimens of any size, Casts, Minerals, Meteorites, Historical Paleo-related items, Signed Books, Paleo Papers, T-shirts, Fantasy Items such as the Chicosaurus Skeleton shown, created by David Kronen owner of BoneClones Inc. for a past auction.
We hold both a silent auction that starts when the doors to the ballroom open, and the main action that begins at the conclusion of our dinner and meeting. Please consider donating overstock items, anything you donate may be tax deductible. We are a 501 C3 tax exempt organization, listed with the IRS.
If you have large items to be donated, we can arrange to pick them up in Tucson the week before the meeting, or you can deliver them to the AAPS booth in the Hotel Tucson City Center starting on January 31st
If you have something special to donate and can send us a photo, we will post it in the Fossil Dealers and Event Show Guide to advertise the auction. Please send a high resolution image (300 dpi) along with details to george@stonejungle.com or call 435-757-6017

New Daily Silent Auction
AAPS is always looking for new ways to raise funding and one of our members has suggested something to help raise funds and perhaps cultivate new members.
During the 2019 Tucson Shows, we're going to start a daily Silent Auction to be held at several different show locations. We are looking for volunteers to host events at their booth at the Hotel Tucson City Center, the Days Inn (Formally the Ramada Ltd.), Mineral Fossil Co-op, Mineral Fossil Market Place and the 22nd Street Show. We would need table space to display the daily auction item and bid sheet. We need other members at each show to round up items for donation and make delivery of the item at the end of the day.
AAPS member Japheth Boyce, owner of Japheth Boyce Fossils will be the contact for this project. His phone number is 605-545-0337 and you can email him at hoplojaph@aol.com. If you can help, please contact him.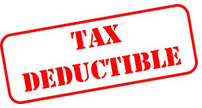 Donations to AAPS The Association of Applied Paleontological Sciences, AAPS, is a public charity under IRS section 501(c)(3). As such it is tax exempt for income tax purposes and is permitted to receive tax deductible gifts pursuant to the Internal Revenue Service. It is also able to receive tax deductible bequests for Estate Tax purposes. Donations to any of our scholorships and Grants are totally tax deductable here in the United States. 100% of all Scholarship and Grant donations are used for those purposes. Specimens donated for our annual auction and for the youth programs may also be deductable, but you need to check with your tax and estate planner

It's The Members That Make The Association