We are just a couple of weeks away from our annual meeting in Tucson, and I hope to see many of you there. Please share this newsletter with your employees, fellow collectors and customers. Invite them to join AAPS and to the annual meeting if they are in the city for the shows.
Regarding the Ninth Circuit Court decision regarding Mineral Rights and Fossils, we are still waiting for the court's response to the original brief and the additional amicus briefs filed last month. I promise to send out an email as soon as we know their decision and post their response on both of our websites.
Related to this resent issue, we need to increase our membership numbers. Currently we have less then 250 members. The SVP claims nearly ten times that number for their membership. I don't have the numbers for the Paleontological Society, but I suspect it is even higher. If we are going to fight illogical court rulings and unfair legislation regarding fossil collecting, we need numbers that will impress the courts and sway legislators. We also need to increase our associations cash reserve to provide for court and attorney fees. Please ask your customers, employees, fellow collectors and anyone else you can speak with.
Listed below, you will find more information regarding dinner reservations, and don't forget, we need your donations for our annual action. Drop the specimens off at the AAPS booth in the ballroom of the Hotel Tucson City Center or call me, and I will arrange to have your donation picked up. 435-757-6017.
If you can help, and have not made a contribution, please contact your friends, fellow collectors and cutomers, ask them to contribute and join AAPS. General membership is still only $35.00 a year.
Travel safe and I will see you in Tucson!
Sincerely,
George Winters, Administrative Director
435-757-6017
george@stonejungle.com

AAPS Dinner Reservations

Reservations must be submitted by Wednesday February 6th. Payment for dinner can be made by cash, check or credit card. There will be Sign-up sheets available to make reservations for dinner at the following locations;
Days Inn (Formally Ramada Ltd) - Applegate Lapidary, Room 136, see Annette Rigel.
Hotel Tucson City Center - AAPS Booth, Ballroom, Booth 14, see George Winters.
Kino Gem and Mineral Show - Earthly Endeavors, Main Tent, booth 147-150, see Jay Ladin
Mineral Fossil Co-op - Larson Paleontology, see Neal Larson
Mineral Fossil Market Place - PaleoTools, see Brook Ricard
You can also call in your reservations; 435-757-6017
Dinner Tickets designed by "Brook Ricard"

New Second Tucson Book Signing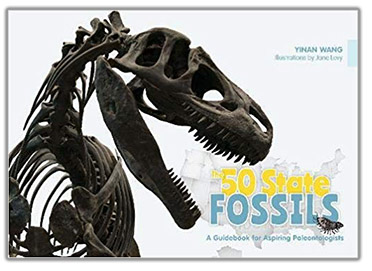 We just learned that AAPS member Yinan Wang will have a book signing in Tucson on Sunday, February 10, 2019 11 AM - 2 PM at the Booth of Dinosaur Brokers/PaleoBond, in the Show Case tent at the 22nd Street Show
"Did you know that Illinois's state fossil is the weird-looking Tully Monster, which had eyes on a pair of stalks and an elephant-like trunk that ended in a toothed claw? Or that Idaho's state fossil is the stocky Hagerman horse, named for the town where its bones were found? Fossils can be found in every state, and this engaging guidebook brings these ancient organisms to life. Each state entry contains details about the state fossil; an illustration of what the vertebrate, invertebrate, or plant looked like; a photograph or drawing of the fossil; and a state map showing where it can be found. Potential fossil candidates are proposed for states that do not yet have official state fossils, along with instructions on how to get state fossils designated. An appendix lists museums and parks where these fossils can be studied first-hand, making the book a fun resource for fossil enthusiasts and future paleontologists of all ages." Amazon.com
So, please mark your Tucson Show Calender;
Book Signing by Yinan Wang
The 50 State Fossils: A Guidebook for Aspiring Paleontologists
Sunday, February 10, 2019 11 AM - 2 PM
22nd Street Show, Show Case Tent
Dinposaur Brokers/PaleoBond Booth
Yinan sent us a review copy. that will be availabe for you to bid on in the AAPS Auction on Saturday February 9th during the annual meeting. Plan to bid high because I intend to take it home for one of my Grand Daughters!

2019 Fossil Dealers and Events Show Guide
The 2019 Guide is completed and being printed by Arizona Lithographers. Distribution will begin on Tuesday January 27th at the Tucson International Airport for those flying into Tucson early to attend the shows.
The cover this year displays a spectacular Green River Formation Monitor Lizard, Saniwa ensidens collected and currently owned by Tony Lindgren of Lindgren Fossils. It was displayed at Tony's booth at the Hotel Tucson City Center during the 2018 show.
In addition to the Tucson International Airport's "Welcome to Tucson" tables and visitor booths, the guides will be available at the Hotel Tucson City Center, the 22nd Street Show, The Mineral and Fossil Co-op, the Mineral and Fossil Market Place, the Mineral and Fossil Alley(now the Days Inn), Tucson Mineral and Gem World, Kino Gem and Mineral Show and the Tucson Gem and Mineral Show.
If you would like copies for your room or display area during the shows contact me and I will arrange to deliver copies while they are available. My cell phone during the show is 435-757-6017.
A low resolution copy is available for download: https://aaps.net/pdf/2019-AAPS-Guide-final-lo-res.pdf Please share the link with your customers and friends. Feel free to post it on your website.
We wish to thank all the advertisers listed in the Guide, as they make this publication possible.

2019 AAPS Guest Speaker and Book Signings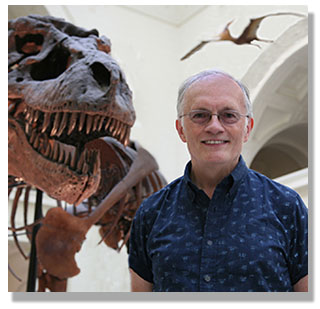 As you may have already heard, Dr. Lance Grande, Negaunee Distinguished Service Curator, Field Museum of Natural History in Chicago will be our guest speaker on Friday February 8th 7:00pm at the same location, the YWCA - 525 N. Bonita Avenue, Tucson.
Seating is limited, and reservations will be required. Please stop by the AAPS booth in the ballroom at the Hotel Tucson City Center and use the sign-up sheet or call my cell phone to be placed on the list after January 31st.
Dr. Grande will discuss his life as a natural history museum curatorial scientist, including his work in Wyoming in the Green River Formation and other places, his experiences with running the science division of the museum.
In addition to the public lecture, AAPS has arranged for three book signings. Copies of Dr. Grande's books, "The Lost World of Fossil Lake: Snapshots from Deep Time" and "Curators: Behind the Scenes of Natural History Museums" will be available for purchase while supplies last. Feel free to bring your own copies for him to sign.
The book signings are scheduled at the following times and locations;
Friday February 8th Noon to 1:00 pm 22nd Street Show Booth F-14 Triebold Paleontology
Friday February 8th 6:30 to 7:00 pm YWCA (prior to the lecture)
Saturday February 9th 11:00 am to 1:00 pm Hotel Tucson City Center, AAPS Booth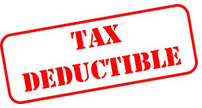 Donations to AAPS The Association of Applied Paleontological Sciences, AAPS, is a public charity under IRS section 501(c)(3). As such it is tax exempt for income tax purposes and is permitted to receive tax deductible gifts pursuant to the Internal Revenue Service. It is also able to receive tax deductible bequests for Estate Tax purposes. Donations to any of our scholorships and Grants are totally tax deductable here in the United States. 100% of all Scholarship and Grant donations are used for those purposes. Specimens donated for our annual auction and for the youth programs may also be deductable, but you need to check with your tax and estate planner

It's The Members That Make The Association