Here we are, mid-way through the summer collecting season for most of us. Please take a few minutes and read through what follows, we have a lot to share with you. Our Denver meeting info, minutes from our Tucson meetings, updates on new ivory legislation and a proposed bylaw change.
Stay safe, and I hope that you have a productive collecting season. The officers of AAPS look forward to seeing you in Denver.
Sincerely,
George Winters, Administrative Director
435-757-6017
george@stonejungle.com


AAPS Denver Meeting
Our next business meeting will be held during the Denver Colorado Mineral and Fossil Shows, Monday September 10th 7:00 pm, in the Theater at the Crowne Plaza Denver Airport Convention Ctr, 15500 E 40th Ave, Denver, Colorado 80239. This is the same location as last year's Denver meeting.
Any changes can be seen by visiting our AAPS Meeting page at; www.aaps.net/meetings.htm
The minutes from the Tucson meeting can be seen on the same webpage, or you can download them here by clicking on the links; 2018 Tucson Meeting Minutes, 2018 Tucson AAPS Board Meeting Minutes

Proposed Amendment to the AAPS By-Laws
Over the past 6 years, the AAPS Board of Directors has received several requests to solve business disputes among members. As the Board of Directors has no authority or constitutional power to arbitrate business conflicts. Nor is it within the purview of the Association's articles of Incorporation, or Non-Profit filing with the IRS. Therefore the following amendment to our Bylaws and Code of Ethics has been drafted and submitted to the AAPS Board of Directors for review and a vote of the membership during our Denver meeting.
Download the Proposed Amendment
Our current Bylaws, ARTICLE VIII. PROVISIONS FOR AMENDMENTS, requires a two month notice to act on any proposed amandments.

Fossil Ivory Legislation Update
Several states continue to move ahead with proposed legislation that will ban the sale of not only extant elephant ivory, but fossil ivory and teeth from Mammoth and Mastodons as well.
Massachusetts legislators just sent Senate Bill S.2575 to the State's Ways and Means Committee. Without letters of protest from Massachusetts residents and AAPS members, this bill may pass into law later this year, or early next year
States with current legislation in process and links to bills that have become law can be seen at;
www.aaps-journal.org/Fossil-Ivory-Legislation.html

Theft Alert Update
This ammonite was stolen Thursday morning (2/8/2018) from the Korite International display at the Arizona Mineral and Fossil Coop, Tucson Arizona, between 8-9:20 am. It has not yet been recovered. If you have any information regarding this specimen please contact John Issa john.issa@korite.com
Specimen Number: 30(994)
Species: Placenticeras costatum
Formation: Bearpaw Formation
Location: Alberta Canada
Size: 44 centimeters (17.32 inches)
Weight: 8.0 Kilograms (17.64 pounds)

2019 AAPS Fossil Dealers Guide Advertising
Work has begun on our 2019 Fossil Dealers & Events Tucson Show Guide. There is a limited amount of advertising space still available on a first come first serve space.
The guide has been published annually since 2006 and is distributed at all the major shows around Tucson and at the Tucson International Airport a week before the shows start to all of the buyers flying into town. Let these buyers find you before they leave the airport and show them why they should visit your booth or room first.
Our staff can design a wonderful eye-catching display ad for you at a nominal cost. Our advertising rates are the lowest of any guide available in Tucson and we will give you a release to use the advertising we develop for you anywhere you like, in any format needed. Save the cost of additional design fees.
You can reserve your space now, just download the 2019 AAPS Advertising Contract and return it to our office before December 1st 2018 with your payment.
More Information is Available on our website

AAPS Guide Listings
Each year, at the end of September, we send our business members a dealer information form for them to complete and return for their four free listings in the annual Tucson Fossil Dealers and Events Guide.
Each year we get several requests to add new categories after the forms have been printed and sent. We have decided to share the list with our members in advance, asking for you to review it and if you have new products to showcase, and think you would like us to add a new product category, now is the time.
Simply email george@stonejungle.com with your suggested new category and we will consider it. After the forms are completed in September, we will not be able to honor your request.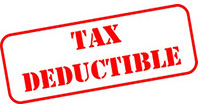 Donations to AAPS The Association of Applied Paleontological Sciences, AAPS, is a public charity under IRS section 501(c)(3). As such it is tax exempt for income tax purposes and is permitted to receive tax deductible gifts pursuant to the Internal Revenue Service. It is also able to receive tax deductible bequests for Estate Tax purposes. Donations to any of our scholorships and Grants are totally tax deductable here in the United States. 100% of all Scholarship and Grant donations are used for those purposes. Specimens donated for our annual auction and for the youth programs may also be deductable, but you need to check with your tax and estate planner

It's The Members That Make The Association