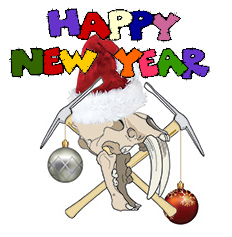 We have a lot to share with you in this newsletter. The new BLM rule will take center stage after I pass along some 2017 AAPS Meeting and events information.

The annual AAPS meeting will be held Saturday February 4th at 7:00 p.m. in a new location in the University of Arizona Student Union. We will still be meeting on the 3rd floor, but this year we will be in the North Ballroom. There is an enclosed atrium and registration tables will be in the atrium outside of the ballroom entrance. You are cordially invited to attend our meeting/dinner/auction. Invite your friends, customers and fellow collectors.

If you are attending, please bring something to be donated to the AAPS auction. Because of the poor economy, our auction results have been down and we need your help. The money we raise from the auction helps to fund our grants, and scholarships.

Our guest speaker for the AAPS Lecture Series this year will be Michael Everhart, Adjunct Curator of Vertebrate Paleontology at the Sternberg Museum of Natural History, Hays, Kansas. The lecture will on Friday February 3rd at the YWCA in Tucson. Please see the AAPS guide for more information and make your reservations in Tucson to attend this free lecture series.

A final reminder that the AAPS booth at the Hotel Tucson City Center will be open starting on Thursday January 26th at 10 a.m. I will be at the booth each day until 1:00 p.m for you to stop by and pick up your membership packet, pay dues, make dinner reservations, or drop off auction donations. There will be instructions posted at the booth if you need to see me after that time each day. In the afternoon, I will be manning the booth at the 22nd street show. If you will be in Tucson for only the first few days of the shows, I encourage you to stop by the booths to pick up your election and scholarship ballots to vote this year.

On behalf of the AAPS executive board, I wish you a Happy and Prosperous New Year. May all of your collecting trips be rewarding.

Sincerely,
George Winters, Administrative Director
george@stonejungle.com


Paleontological Resources Preservation Act (BLM) - The following sections all pertain to the new comment period for the proposed Paleontological Resources Preservation Act (BLM) now in the public comments stage. Comments provided by advisors and members that have dedicated many hours to the development of proper responses. Please follow the links for additional information. The first note is from Dr. Ken Carpenter.
Greetings:
The proposed Paleontological Resources Preservation Act is now in the public comments stage. Please pay close attention to the sections I have highlighted if you want your voice heard. Avoid ranting if you have not bothered to read the document. You'll only make yourself look foolish, especially if your rant has nothing to do with what is actually in or not in the regulations. Regardless of your political views, keep your comments focused and to the point. Also, avoid nitpicking ("You morons, there should be a coma there!"). Mention specific parts that you object to and be specific as to your reasons. A vague, "I don't like this part" carries no weight. This commenting period is for the individuals to be heard, more so than for the AAPS organization. In other words, one voice by AAPS is not as loud as 50 comments by individual members of AAPS: it is about the numbers of comments more so than who is making the comments.
Paleontological Resources Preservation Act, PDF
Kenneth Carpenter, Ph.D.
Associate Vice Chancellor
Utah State University Eastern
155 East Main
Price, Utah 84501 USA
Office: 435-613-5752 | Fax: 435-613-5759
http://usueastern.edu/museum/

Comments by Glade Gunther - The Bureau of Land Management (BLM) and Bureau of Reclamation (BOR) recently released their proposed rules to comply with the Paleontological Resource Preservation Act (PRPA). It is important that we understand the reason they are proposing this rule and how to best respond during the comment period.
The purpose of this discussion is to primarily educate the "casual collector" and others on PRPA and how this rule will affect the collection of fossils without a permit, i.e. "casual collecting". It is critical that each of us recognize our individual voices will make a difference in affecting this proposed rule. Everyone needs to take the time to understand the rule, comment on it and encourage others to do the same, even if this rule does not directly affect you. Those who are directly affected will appreciate your support.
Read Glade's complete dissertation, PDF

Comments by Matt Heaton - I've been working with Glade to organize a public response the new BLM regulations to comply with PRPA. The first part of this will be putting together a central resource for people to learn more, and to spur action. I started to putting together a website at https://www.savefossilcollecting.org a few days ago. It's still "under construction" and a lot more content needs to be written/reviewed before it's ready for mass distribution. I have no doubt we can generate a lot of comments on the regulations in a short period of time, but the key is making sure these are informed comments that will actually make a difference.
In particular I need people to write easy to understand articles for the site from multiple perspectives on why these regulations are so destructive. Glade and myself have hit the casual collecting aspects pretty well, but the impacts are even worse for researchers, particularly invertebrate researchers who often have far fewer resources than the vertebrate ones.
It is very obvious the timing of these regulations is no accident. They are trying to push them through, hell or high water before the change in administration causes leadership to turn over within the BLM and Department of Interior. I doubt the current decision makers at the BLM will be sympathetic to our arguments, in fact they will do their best to ignore them. But, they can't ignore the technical, legal and practical issues within regulations that will force sections or even the whole document to be redrafted. The regulations do not define many key points as required by law leaving them vague and open to interpretation.
The strategy has to be attack these specifics points, demonstrating the legal, technical and practical problems and force redrafts which will take time. This would have to happen under new leadership within the agencies that would be much more sympathetic to the broader issues.
Matt Heaton
FossilEra CEO
matt@fossilera.com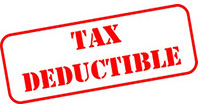 Donations to AAPS The Association of Applied Paleontological Sciences, AAPS, is a public charity under IRS section 501(c)(3). As such it is tax exempt for income tax purposes and is permitted to receive tax deductible gifts pursuant to the Internal Revenue Service. It is also able to receive tax deductible bequests for Estate Tax purposes. Donations to any of our scholorships and Grants are totally tax deductable here in the United States. 100% of all Scholarship and Grant donations are used for those purposes. Specimens donated for our annual auction and for the youth programs may also be deductable, but you need to check with your tax and estate planner
It's The Members That Make The Association