Moussa/Geosource LLC., had a dinosaur claw that went missing during their opening day at the RMGM Show on Oracle, Friday 27th January. We were so busy with sales and material being put aside that it was some time before the absence was noted.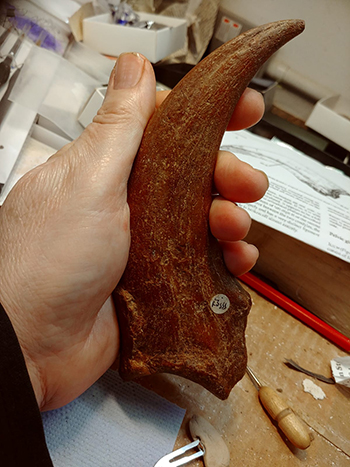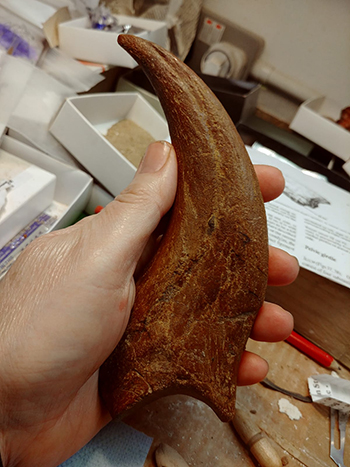 If you were approached to purchase the claw, contact Kendal Martyn Directly at geosource.az@gmail.com.
You can also reach out to me with additional questions.
Sincerely
George F. Winters, Administrative Director
george@stonejungle.com
phone: 435-744-3428